From:

€

340.00

Stretch Leather Pants for women by Anna Kruz

×

Leather pants

SIZE
Waist
(cm)
Waist
(inch)
Hips
(cm)
Hips
(inch)
Length
(cm)
Length
(inch)
34 (XS)
68
26.7
92
36.2
99
39
36 (S)
72
28.3
96
37.7
101
39.8
38 (M)
76
29.9
100
39.3
103
40.6
40 (L)
80
31.4
104
40.9
105
41.3
42 (XL)
84
33.0
108
42.5
107
42.1
44 (XXL)
88
34.6
112
44.0
109
42.9

From:

€

160.00

Stretch Leather Top for women by Anna Kruz

×

Woman Top Size

| Size | Bust (cm) | Bust (inch) | Waist (cm) | Waist (inch) |
| --- | --- | --- | --- | --- |
| 34 (XS) | 86 | 33.8 | 68 | 26.7 |
| 36 (S) | 90 | 35.4 | 72 | 28.3 |
| 38 (M) | 94 | 37.0 | 76 | 29.9 |
| 40 (L) | 98 | 38.5 | 80 | 31.4 |
| 42 (XL) | 102 | 40.1 | 84 | 33.0 |
| 44 (XXL) | 106 | 41.7 | 88 | 34.6 |

From:

€

580.00

Biker Type Leather Jacket by AnnaKruz

×

Woman Jacket Size

SIZE
Bust
(cm)
Bust
(inch)
Waist
(cm)
Waist
(inch)
Hips
(cm)
Hips
(inch)
34 (XS)
86
33.8
68
26.7
92
36.2
36 (S)
90
35.4
72
28.3
96
37.7
38 (M)
94
37.0
76
29.9
100
39.3
40 (L)
98
38.5
80
31.4
104
40.9
42 (XL)
102
40.1
84
33.0
108
42.5
44 (XXL)
106
41.7
88
34.6
112
44.0
Featured Collections
Style is personal. It's unique to you
Best bags and leather in town! Italian leather,excellent taste, brave colors and amazing combinations! Superb quality!
Excellence, diligence, quality, professionalism, personal attitude, working speed ... these are the words that characterize ANNAKRUZ.
My most favourite is emerald green PARIS collection bag. Leather is so soft and the design – thoughtful, made with special attention to the smallest nuances.
Bags are so different, each carries its own personality. Highest quality of handmade luxury class bags.
I Love their slogan "You can shine with ANNAKRUZ" because it's so true. When You own one of their bag You just can't stop!
I've been following this brand since it started its business. And I can say nothing but good. How they have grown, they put all their hearts and soul in work they do.
Oh, their work is so amazing. I got my first bag years ago, now I have 7! They are my favourite leather bag brand. So in love!
Five stars for everything – bags, clothing, service, communication skills. They know what they are doing. Pleasure. Well done.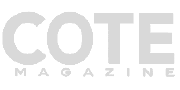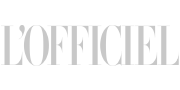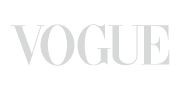 win a limited edition bag